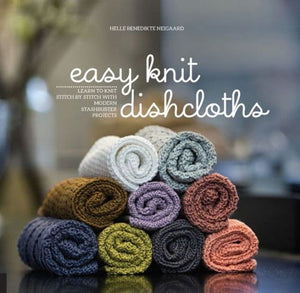 Easy Knit Dishcloths
Easy Knit Dishcloths offers 13 designs that are a great way to learn to knit, try a new yarn or use some of your stash, and create a beautiful supply of colourful, environmentally friendly, reusable cloths for cleaning, display and gifting.
To help beginners get started and to refresh more experienced knitters, the 'Knitting School' teaches the featured stitches step-by-step. With designs ranging from very simple to more challenging, knitters at all skill levels will find designs they'll love to make.
---
More from this collection